Thanks to your feedback, we have added some exciting new features to digital banking and a new look to our app, making it even easier to bank from anywhere.
Get an immediate overview of your accounts and balances with improved navigation.
Logging in to your app is more secure than ever, with additional security measures when you first sign in.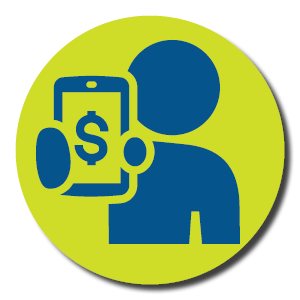 A Simplified Design for a Better Experience
Interact with a new mobile app navigation, mobile app interface, and redesigned visuals:
Navigation now appears across the bottom of the app
You will now see your primary chequing account balance listed when you first sign in and can easily swipe to see additional accounts and balances.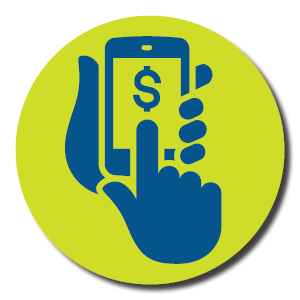 See all your accounts in one place
See your balances for chequing, savings, mortgage, TFSA, RRSP, loans, and lines of credit on your account dashboard

View your eStatements or open a new account effortlessly in just a few clicks

Access your account history including recent debit and credit transactions and other important information in an instant

Pay bills, move money, send an Interac e-Transfer, and make deposits in an instant with features that make banking simple

Conveniently set up your favorite transactions to schedule recurring payments, make regular deposits or withdrawals, transfer funds between your accounts, and more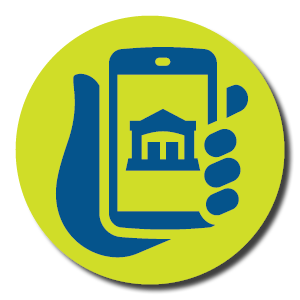 New Convenient Void Cheque Display
Set up direct deposits and pre-authorized debit transactions with downloadable void cheque display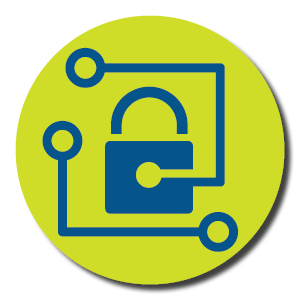 Improved Safety and Security
Your banking information is safe with us, thanks to enhanced security features for digital banking
Once you install your updated App:
The first time you log in to the app after the upgrade, you must enter your username and password even if you have Face ID or Fingerprint Scan enabled.

If you use Face ID or Fingerprint Scan and don't remember your password, please login and change your password before the upgrade to ensure you don't get locked out and have to reset your password.

You will be taken through a Quick Tour of the significant changes within the app before logging in.

The minimum supported operating system (OS) required for the new Diamond North Credit Union app is:

IOS - Version 12 or newer

Android - Version 6 or newer
Frequently Asked Questions
---
Are my sign-in credentials for the app still the same?
Yes. When you first sign in to the app, you can use your current username and password.
*Your Face ID or Fingerprint Scan will NOT be activated until after your first login with your username and password.
You will also have the option to reset your password or access your username with the "Forgot username?" or "Forgot password?" function on the new sign-in screen.
It's my first time logging in after the upgrade and I can't remember my Username or Password. What do I do?
It's super easy to use the "Forgot username?" or "Forgot password?" link on the sign in screen!
Follow the steps and input the one-time passcode that will be sent to your text or email to quickly get yourself logged in.
When I click 'sign in' on the app, I get redirected to a different sign-in screen. Is this normal?
Yes. We have added security features that will redirect you to a secure sign-in portal. This will only happen the first time you sign-in on the app to establish a secure connection. Once you sign in and enable biometric authentication (Face ID or Fingerprint scan) under your profile, you will not be redirected to the secure sign-in portal the next time you login.
How can I make switching from my personal to business profiles easier?
Consolidating accounts is the best way for small business users to ensure that they can easily switch between business and personal profiles after signing in.

Members who have multiple profiles (business and/or personal) can only enable biometric authentication (Face ID or Fingerprint Scan) for a single profile. If you switch between profiles, you will need to complete the sign-in process again each time.


Click
here
to watch our demo
Can I use the app on my iPad?
The iPhone app is available and has been optimized to work seamlessly on iPad. Users will be able to download and use the app on iPad but in mobile view form.
Is digital banking safe?
Keeping your financial information safe and secure is very important to us. We've added enhanced security features in this upgrade to keep you protected.
If you'd like to learn more about our digital banking security policies and the steps we take to keep our members safe online, please visit our
security page
.
Need assistance?
We have helpful walkthrough tutorials and how-to videos for all things digital banking!