Buying a home is an important financial decision
It is ideal to familiarize yourself with the varying mortgage types and features so you understand your options and can make the best choices for you!
What is a Mortgage?
A mortgage is a loan for the purchase of a home where the property acts as security for the loan. Mortgages tend to be for a larger sum of money and therefore are typically paid off over the course of a maximum 25 years.
Mortgage Terminology
Mortgage Term – The period of time your mortgage agreement will be in effect, including your interest rate and terms and conditions. At the end of the term, you may either pay off the mortgage in full, renew it or possibly renegotiate your mortgage agreement (for example, decrease your amortization period). Terms are generally for six months to 10 years.
Mortgage Amortization - the number of years you will need to pay off your entire mortgage. The amortization you choose will affect how much your monthly payment is and how much interest is paid over the life of the loan. The maximum amortization period for mortgages is 25 years.
Open Mortgage – A mortgage which can be prepaid anytime, without requiring the payment of additional fees. Due to the added flexibility of open mortgages, generally the interest rate charged for this type of mortgage is higher.
Closed Mortgage – A mortgage agreement that cannot be prepaid, renegotiated or refinanced before maturity. Interest rates for closed mortgages are generally lower than open mortgages which may make them a better choice if payout is not expected in the short term.
Fixed Rate Mortgage – A mortgage for which the rate of interest is fixed for a specific period of time (the term). Payments are set in advance for the term. This provides you with the security of knowing precisely how much your payment will be throughout the mortgage term. Fixed rate mortgages can be open (may be paid off at any time without penalty) or closed (prepayment penalties may apply if paid off prior to maturity).
Variable Rate Mortgage – A mortgage for which the rate of interest may change if other market conditions change. This is sometimes referred to as a "floating rate" mortgage. If interest rates go down, more of the payment is applied to reduce the principal; if rates go up, more of the payment is applied to payment of interest. Variable rate mortgages may be open or closed.
Conventional Mortgage – A mortgage that finances 80% of the purchase price of the home, and you have supplied 20% as down payment. Mortgages that have less than 20% paid down must be insured against default and are referred to as a high-ratio mortgage or an insured mortgage.
What is a high-ratio or insured mortgage?
Typically when you purchase a home you are required to provide a 20% down payment. For those instances when you can't come up with the full 20%, Diamond North Credit Union partners with Canada Mortgage and Housing Corporation (CMHC) or Sagen (previously Genworth) who provide default insurance on your mortgage. With one of these companies, you can pay as little as 5% down!
To obtain this insurance on your mortgage, your Business Relationship Advisor will forward your application to be approved through CMHC or Sagen for approval. These companies charge an insurance premium that is based on a percentage of the mortgage amount; the more money down you can provide, the less the insurance will cost. The premium can be financed through your mortgage and included in your monthly payments.
These companies are a great tool to help you get into your dream home sooner!
If you're tired of paying rent but don't have a large down payment saved up yet, book an appointment with one of our advisors today to see if you qualify!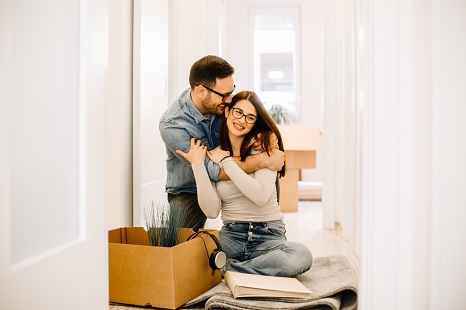 What steps do I take to get a mortgage?
Meet with your Business Relationship Advisor to discuss how much you can afford and how much of a down payment will be required. Your Advisor will look at your employment income, credit score and debt-to-income ratio (the amount of money you owe each month relative to your monthly earnings).
Make this a little easier by filling in your Personal Net Worth Statement and bringing it with you!
Your advisor may possibly make recommendations to increase your credit score or reduce your expenses as required to qualify for your first mortgage.
If you are all set, the advisor can pre-approve you with a mortgage amount after explaining and comparing what monthly payments and down payment will look like. This pre-approval is usually good for 90 days as you start your home search. This also benefits you when you find the home of your dreams as you can make the offer and close the sale faster.
Once you've made the offer with your realtor, then your loan advisor will work with you and your lawyer to complete all necessary documentation within the required timeline.
Other cost considerations when buying your first home:
Home Inspection Fee - these inspections are done after your offer to purchase has been accepted, but before the condition removal, and are done at the buyer's expense.
Appraisal Fee - sometimes appraisals are required by your financial institution to verify that the property is valued appropriately.
Legal Fees - includes lawyers' fees plus any disbursements required to transfer the property. Some of these disbursements include land titles fees to transfer the ownership of the property, registration fees to register the mortgage on title, tax certificates, etc. The total closing costs can be up to 4% of your purchase price but vary depending on a few factors. It's a good idea to get quotes from a few reputable firms before choosing your lawyer.
Property Taxes - this is an annual expense when you are a home-owner, but there may be a tax adjustment included in your closing costs. If the seller has already paid the property tax for the full year, you will have to pay them back for the remaining months in the year that you will have possession of the home.
Home Insurance - it is a requirement of your mortgage that you have property insurance that covers fire and other damages in place before the possession date.
Life and Disability Insurance - if you don't already have life insurance you may want to look into a policy now that you are making this major purchase. You can also get disability insurance to cover your monthly mortgage payment in case of accidents. This will help you manage your payments and protect your credit if you are unable to work due to injury.
Ask your Business Relationship Advisor for more details on including life and disability insurance in your mortgage!
Interested in seeing how close you are to be able to purchase your first home?

Contact one of our Business Relationship Advisors to set up an appointment, get more information, or begin an application!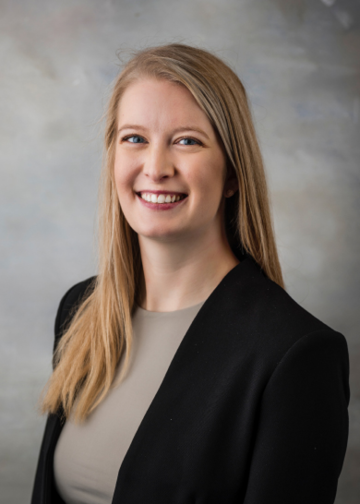 Nicole Rempel
(306) 862-0702
Nicole.Rempel@diamondnorthcu.com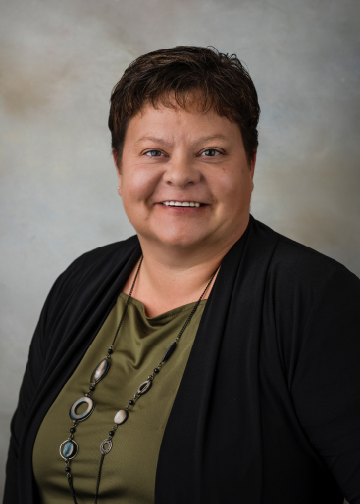 Nicole Panter
(306) 469-2540
Nicole.Panter@diamondnorthcu.com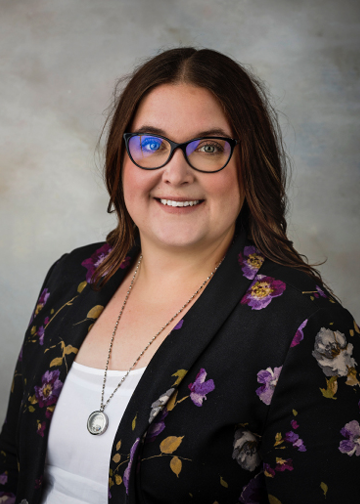 Jacy Gitzel
(306) 765-1322
Jacy.Gitzel@diamondnorthcu.com