TFSA - so much more than a savings account
Your savings grow tax-free and can hold various investment types, making TFSAs a great option to help you reach all of your savings and investing goals.
Choose from a selection of savings and investment products for your TFSA contributions, including savings accounts like our Enriched Savings Account, GICs, and other investments like mutual funds.
How a TFSA works
Canadians aged 18 and older can save $6,000 in a TFSA in 2022.
The total cumulative contribution room allowed is now $81,500.
Contributions to a TFSA aren't tax-deductible but investment income earned within a TFSA, including interest, dividends or capital gains, is not taxed, even when withdrawn.
Unused contribution room can be carried forward.
Funds can be withdrawn at any time and can be put back later without reducing your contribution room.
Income earned in a TFSA and withdrawals do not affect your eligibility for federal income-tested benefits and credits (e.g. Guaranteed Income Supplement, Canadian Child Tax Benefit).
Contributions to a spouse's TFSA are allowed and TFSA assets can be transferred to a spouse upon death.
TFSA contribution limits
| | |
| --- | --- |
| 2022 | $6,000 |
| 2021 | $6,000 |
| 2020 | $6,000 |
| 2019 | $6,000 |
| 2018 | $5,500 |
| 2017 | $5,500 |
| 2016 | $5,500 |
| 2015 | $10,000 |
| 2014 | $5,500 |
| 2013 | $5,500 |
| 2012 | $5,000 |
| 2011 | $5,000 |
| 2010 | $5,000 |
| 2009 | $5,000 |
| Total | $81,500 |
How to make the most of your TFSA
Make sure you have the right investments
Make sure the investments you hold in a TFSA align with your risk tolerance and investment horizon. Saving for retirement? Stocks, ETFs (Exchange Traded Funds) and mutual funds are great choices.
Max out contributions
Know your limits and invest within them. Pay attention to the limits and keep track of how much you invest each year.
Save early and often
The key to growing your TFSA is to take advantage of it as soon as possible. The earlier you start contributing to your TFSA, the more time your money has to grow tax-free.
For easy savings, set up a PAC (pre-authorized contribution).
Get answers for all your investment questions!
Meet with one of our Wealth Specialists to discuss your goals and find the right savings options for you.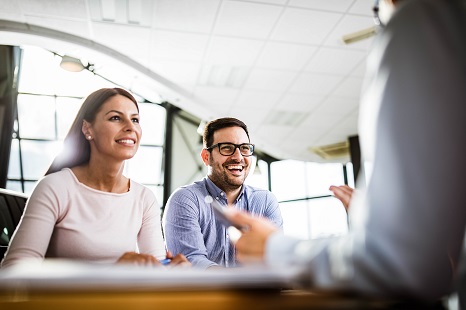 TFSA vs RRSP
Have you ever wondered if you are investing in the right productt? Read these guidelines to help you decide what is best for your individual situation.
Mutual funds and related financial planning services are offered through Credential Asset Management Inc. Mutual funds, other securities and securities related financial planning services are offered through Credential Securities, a division of Credential Qtrade Securities Inc. Credential Securities is a registered mark owned by Aviso Wealth Inc. Online brokerage services are offered through Qtrade Direct Investing, a division of Credential Qtrade Securities Inc. Qtrade and Qtrade Direct Investing are trade names and trademarks of Aviso Wealth. VirtualWealth is a trade name of Credential Qtrade Securities Inc.