Send your money safely and securely
Whether you are sending money within Canada or to family abroad, we have the options for you to get your money where you want it to go, safely and securely.
Interac® e-Transfer
Interac e-Transfer is easy, fast, secure, and free with our Flex Choice Account!
All you need is access to online banking, and you can send or request money to anyone with an email address or mobile phone number and a bank account in Canada — without sharing any personal financial information.
---

Get funds faster with Interac e-Transfer Autodeposit
On the go and can't check your email? Back-to-back meetings all day? You can have the funds sent via Interac e-Transfer® automatically deposited into your bank account, with no password to remember or mistype. You can unregister whenever you want.
To register:
Log into digital banking, from the top menu hover over 'Transfers & Payment', when the sub-menu appears go to the middle column under 'Interac e-Transfer' and select 'Autodeposit Settings'
---

Simplify life with Interac e-Transfer Request Money
It sounds so easy – and it is. Interac e-Transfer Request Money enables you to email the sender a request for money in advance and helps decrease delays in receiving your payment.
Eliminate awkward conversations and spend less time getting paid back.
---

Transaction Limits
| | Send | Receive |
| --- | --- | --- |
| Per Transaction | $3,000 | $25,000 |
| Per Day | $10,000 | No Limit |
| Per Week | $10,000 | No Limit |
| Per Month | $20,000 | No Limit |
---

How Interac e-Transfer security works
When you send money using Interac e-Transfer, your money doesn't actually travel by email or text message – just the notifications and deposit instructions.
The receiving and sending bank or credit union transfers the funds to each other using established and secure banking procedures.
Interac e-Transfer users are protected by multiple layers of security, making the service one of the most secure money transfer services globally.
Paying by Pre-Authorized Debit
Pre-authorized payments are a convenient way to pay bills and make other payments automatically.
Instead of sending a payment, a company will withdraw funds from your account on a set schedule. It's a great way to pay bills like, utilities, vehicle financing and insurance premiums.
They can also be used to transfer funds from your account to an investment, like a Registered Retirement Savings Plan (RRSP), for example.
Moving money around the globe
International transfer will no longer be available through digital banking.

Members currently using the service can contact Agility Forex directly to continue using the service.

Phone:  1-604-484-2826
https://agilityforex.com
 
Wire Transfers
Wire transfers are a quick, safe and reliable way to transfer funds both domestically and internationally.
If you would like to send a wire transfer visit us in one of our branches for assistance.
You will need specific information about the beneficiary of the funds including:
Full name
Birth date
Full physical address
Institution number, route number, and account number
Receiving financial institution's full address
Swift code / BIC / IBAN code
Why use an Investment Advisor?
Enlisting the help of an advisor is an effective way to ensure your financial goals – as well as your overall financial health – are on the right track.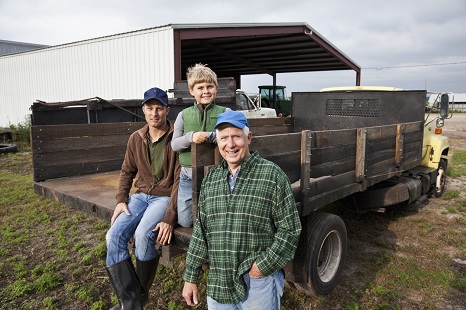 Agri-Business Solutions
See how we can help your farm grow.
See how we help in our communities
DNCU staff regularly volunteer their personal time!